About Our Site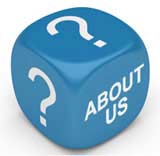 ToysAdvice was formed to offer a unique reference point on extensive advice on choosing toys for kids.
Choosing toys for the kids is a bit of a minefield, with safety recalls to worry about, concerns over whether toys are appropriate for your child's age group, even worries about durability and suitability.
We formed ToysAdvice to help parents make the right decisions when it comes to choosing toys for their children and for others too. Do you know your rights when you're buying toys from a car boot sale or what you should do if a toy is recalled? What are the safety laws surrounding toys? What do the different symbols mean that you find on toys. How can you tell if that gorgeous teddy bear is really suitable for your baby?
ToysAdvice will give you great advice on how to choose suitable toys for different ages and abilities, recognise a safe toy, understand toy labels and help you and the kids to keep the toys they have safe and in good working order.
We hope that ToysAdvice is the definitive single UK resource for interesting features and practical advice on how to choose the best toys for your little ones.
We hope that you find the information here on ToysAdvice useful, come back often, and if you have any questions for our experts, please contact us and we'll do our best to find you an answer.
Our concern was that there was no single UK resource for interesting features and practical advice on this subject.
Our features and articles are written by experts - who have experience, or a particular interest in this area.
Our Background
ToysAdvice was founded by John Rowlinson, the founder of PtS.
John, through PtS, is involved in a number of ventures including software and property companies. A percentage of revenue from these activities goes towards funding ToysAdvice and a number of similar sites.
Our focus is simply on having experts create the highest quality information possible that is widely read.
Related Articles in the 'Site Information' Category...