Toys and Gender Conditioning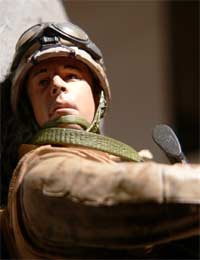 Do boys and girls play differently? Should you be choosing different gender toys for your son than you do your daughter? And if your child wants to play with 'the wrong gender toys' should you stop them?
All parents want to do what's best for their children, but are the gender lines really as defined as they used to be when it comes to choosing toys?
War Games, Toys Soldiers and Boys Toys
It's widely accepted that gender toys for boys tend to be the traditional ones like cars, trains, and action games, while girls toys seem to be more domesticated – dolls and teddies, toy baking sets and dressing up in mum's jewellery.
It's been like this for so long, is it really a problem that gender toys seem to be so segregated? There's nothing wrong with a little girl wanting to play with dolls and traditional girls toys, but if that's all she ever plays with it could lead to unwanted gender conditioning and stereotyping.
Girls restricted to traditionally girlie toys run the risk of growing up believing that appearance, nurturing and domestic skills are more important than anything else in life. Boys, on the other hand, if they play solely with boys toys like soldiers and competitive games could grow up with the gender conditioning that aggression, violence, and competition are both fun and to be applauded.
Gender Conditioning
There have been several studies that have looked at the way in which girls and boys play with toys and why. One of the key things that makes a child play with a gender toy is the way they've seen adults interacting with the same toys.
Children tend to copy mum and dad when they are learning how to react to different things, and studies have shown that when playing with the children, mums like to spend more time with girls toys like kitchen sets and dolls, while dads tend to focus on boys toys like train sets and toy cars.
Some parents also seem to dismiss cross-sexed toys and discouraging boys from playing with dolls or 'the wrong gender toys' for example.If you want to avoid gender conditioning, watch the way you play with your children's toys!
Can Boys Have Comfort Toys?
It's normal for many children to get attached to a favourite toy or even a blanket. While parents may worry that this isn't healthy, there is no evidence to suggest this at all. In fact children who have little comfort blankets and toys often sleep better – especially if they are away and can take the favourite toy with them to a new bed.
There's no gender conditioning to comfort toys – boys and girls are just as likely to have a toy they get attached to, and they usually grow out of their obsessions in time.
Gender Toys
From an educational development perspective it's widely accepted that both boys and girls will benefit from playing with a wide variety of different toys and games – whether they are traditional boys toys or girls toys.
And, all children love to play with toy kitchen equipment, dolls of different types, racing cars, train sets and computer games irrespective of their gender. These type of toys will boost their imagination and teach children new skills.
Learning begins at an early age and playing with toys for boys and girls toys too will help to broaden your child's horizons and give them a more balanced view of life as they grow up.
You might also like...