What Kids Want from Toys: A Case Study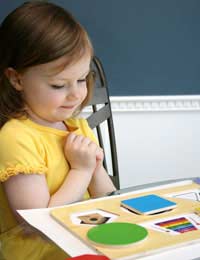 We asked some children about their favourite toys, and what makes them so special. The children of the naughties still have just as much imagination as the kids of the seventies and eighties when it comes to what they want from toys…it makes for interesting reading!
Oliver, Aged 7
Oliver says, "I have lots of favorites. One of them is Gogo's Crazy Bones". These are collectable figurines made from plastic and can be used to play various games. "I like sorting them into boxes and using the matching stickers to decorate the box", says Oliver. "I also love trading them with my friends so that I can get all the ones I've not seen before. When I am playing with them I normally put them into lines of goodies and baddies – I love the way they look.
"I also love my toy plastic soldiers because they are really cool figures. They are one of my favourite toys to play with because you can make bases for them using stuff you've got at home – boxes and Lego and stuff like that – and they are small enough to fit under them. You can also pretend that you are a real soldier and soldiers are amazing!
"I love my Maxi Micro Scooter too because it doesn't have handle-bars like all the others but a joystick like on my play station which is cool. I can also make it go wherever I want and do tricks on it and it doesn't bash your ankles like the other ones do.
"I also love my PSP because you can play loads of games on it and take it with you wherever you want because it has a clip that you can attach to your clothes or belt. The only problem with it is that it needs charging a lot."
Ava, Aged 10 ½
Ava has a great imagination both for new toys and vintage ones! She says, "I love vintage toys, and I'm a big fan of original Barbie dolls - at the moment they are way too expensive even on eBay!
"I love 'extras' that come with my toys, like detachable clothes that I can change or save up for. I also like poseable toys, and still love my dolls house and Sylvanian families. I usually buy 'cute toys' like the German Mouse 'Diddelina.'
"I can't bear the evil looking Victorian china dolls - they seem to have red eyes! I love collectable dolls too, like 'Winx' (these are attached to American TV series about fairies and witches.)
"I have come up with an idea for my ideal toy (I have even developed her as a whole product range including a magazine and fanzine website!) She is a velour black and white cow with beanie feet and stuffing she is called 'Groovy Cow.' She has many friends including 'Chillin' Cheetah, Tamzin Zebra and Bebo and Jazz the twin groovy chicks.' as well as many more friends which you can collect, and enjoy dancing and having fun. I am really annoyed that I can't make her now, as I'm only 10 1/2, and so I need to go on Dragons Den!"
Paige, Aged 12
Paige, likes to challenge her brain! She says, "I love board games especially the ones which are based on TV quiz shows. I want to be entertained and use my brain at the same time. I am influenced by TV toy adverts, but when I walk into a store I notice the most colourful toys first.
"I also like games like Mouse Trap and Buckaroo because they have lots of bits to them and they are 3D! I would like a sort of board game toy where, the box contains props and you have to do things with those props – for example you might have a pile of cards which have written on them a subject and another pile of cards which has a name of a prop. So you would have to use that prop to do a 10 second or so play on the subject. It would be something to do with being active, as well as a brain teaser."
You might also like...