Do Educational Toys Really Help Children?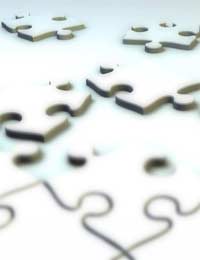 Children are little sponges when it comes to learning, and they are perfectly capable of doing that without toys that are described specifically as educational toys. Children's toys are supposed to be fun, and most educational toys that children love will combine learning with having a great time.
What Type of Children's Toys Are Educational Toys?
The old classic children's toys like Lego or Playdoh are great for stimulating child development and creative tendencies. Young children can start with the basic sets that don't come with any complicated extras and work their way up.
Other great basic educational toys include art and craft sets, construction kits and science kits. Video games can boost children's learning with hand held Sudoku consoles and word games to play on the computer.
Board games and educational toys that need more than one player also help children with socialising and sharing skills. And don't forget good old fashioned children's books on a myriad of different subjects.
Choosing Educational Toys – What Should I Avoid?
Try not to go overboard with educational children's toys. It's great that you care about your children's learning and want to help them develop and learn...but if you overdo it with clever children's toys, you might find that they can get frustrated and overwhelmed.
Kids love making things themselves, so don't always insist on buying expensive educational toys – sometimes the simplest things can help a child learn - you and the children can make educational toys or games with very little cost, all you need is a few good ideas from educational web sites.Let children chose some of their educational toys - and don't pick everything for them. If your child chooses the toy, they will play with it more and get much more from it.
Choose educational toys that will attract and keep your child's interest. If they show an interest in a particular hobby or subject, encourage it and develop their interest that way.
Do Educational Toys Help Child Development?
If you choose educational toys that are designed to help build a child's intelligence, they will help with children's learning. Educational toys should help kids to develop their intelligence through sensory stimulus, hand eye co-ordination, communication skills, and problem solving.
Toys such as construction kits and craft sets can be played with alone or with friends and family so tick all of those boxes for your child.
Does the educational toy help children to explore and discover things about the world, and themselves? Children are curious creatures and any educational toy that exploits their inquisitiveness will naturally help them to learn.
Give a child a toy that has a means to an end – a jigsaw puzzle that takes a long time to complete, a puzzle like a Rubik's Cube or a craft kit that has a finished result and they will learn from it. These educational toys tap into the part of a child's mind that connects with an activity and sees completing it as a challenge!
Learning is part and parcel of childhood. Lots of toys are described as educational toys, and in all honesty, most toys don't have to be labelled as 'educational' for kids to learn something new from them.
If you want to help develop a specific aspect of your children's learning, there are plenty of specific toys you can buy – or make – that will fulfil that need. Most of them are so much fun that your little darlings kids won't even know they're being taught!
You might also like...