Toy Safety: What Does the Law Say?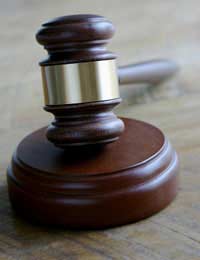 When you're buying toys for your children, you will want to know that you're doing the very best you can to ensure anything you give them to play with is safe and that they won't come to any harm.
There are several rules and regulations that surround children's toys. These are usually enforced by your local authority Trading Standards teams, who have a responsibility when it comes to ensuring the safety of any consumer goods and services – although they aren't legally responsible for getting you any compensation if a toy that you buy turns out to be faulty or even dangerous.
They can, however, test a toy that you feel is unsafe, and prosecute any manufacturer or supplier of unsafe toys.
What is a Toy?
According to the law, a toy is defined as:
"any product or material designed or clearly intended for use in play by children of less than 14 years of age" but does not include such items as children's fashion jewellery or Christmas decorations.
Toy (Safety) Regulations 1995
In addition to the standard rules that govern the safety of all consumer products, toys are covered by a piece of European law called the European Directive (88/378/EEC). This directive is incorporated into UK safety legislation under the Toys (Safety) Regulations 1995, which is part of the Consumer Protection Act 1987.
The Toy Safety Regulations set out the essential safety requirements for toys, and these cover elements which include the design and construction of toys, and any risks that toys might pose to children.
What Risks Do Toy Safety Laws Cover?
The risks covered by the law are:
Physical and mechanical
Flammability
Chemical properties
Electrical properties
Hygiene
Radioactivity.
Who is Protected By Toy Safety Laws?
Obviously, the child or children who are playing with a toy are protected from health hazards or physical injury by the toy safety legislation, so no harm should come to a child as a result of any toy that they use. The law doesn't stop there, however – it also covers third parties, so that they should not be exposed to danger or injury from a toy.
So, the manufacturers don't just have to think about how a child could potentially hurt himself while playing with something they produce – but they also have to take into account "intended or foreseeable" behaviour of children. Just because you're not supposed to take a toy apart and force feed it to another girl at play group doesn't mean that a child won't think it's a great idea...
This part of the law does place a responsibility on toy manufacturers to think about how toys and games are likely to be used – or misused - and to take these issues into account when new toys are being designed.
How Can I Make Sure My Child's Toys Comply With Safety Laws?
The most obvious thing is to always look for toy labels - the most important one being the European Community (CE) symbol. A toy with this label is certified as meeting the requirements of the EC Toy Safety Directive.
If a toy doesn't have a CE mark, it might not be intended to be used as a toy, and could just be intended as a novelty – this type of product isn't necessarily going to be safe for your child to play with, as it won't have passed all of the stringent tests involved in the CE Mark.
When it comes to buying toys, you just need to use common sense and look for the CE mark. If you have any concerns about the safety of any toy, report them straight away to your local trading standards office, who have a responsibility in law to protect consumers from unsafe products - and could prosecute the suppliers if a toy turns out to be unsafe.
You might also like...
I crochetBeatrix Potter figures. I advertise these as decorative items and not Toys for children. Am I ok to sell them as such? Many thanks Cathie
Cathie
- 28-Mar-21 @ 12:37 PM
I bought snuggle toy. When it arrived the label states it to be flammable. Is it ok to give as a gift for a new born?
Ray
- 26-Mar-21 @ 10:12 AM
I'm designing a set of small OEKO-TEXfabric tokens, adult palm-sized, stuffed with either UK lavender, or safe stuffing.These would be marketed for either adults, or school age children.They would not be marketed as a toy, but would I have to have them CE certified still? Many thanks!
Ruffle
- 20-Dec-20 @ 4:36 PM
Hello we had a kids bowling game for Christmas and found it to be dangerous razor sharp surround which he cut his finger it was from the futon company whatcan we do
Scanny
- 21-Sep-20 @ 3:59 PM
I bought a Fisher price farm for my grandson and a piece of metal underneath scratched my wooden table and floors,luckily enough we spotted it before my grandson hurt himself, what should I expect when I complain?
Sue
- 21-Jul-20 @ 2:59 PM
Hi, If we have our toys safety tested for the EU, are we able to sell them online internationally?
Plushie
- 7-Jul-20 @ 9:45 AM
I brought some plastic shaped bath toys for my baby son to put in his paddling pool. My son who is two years of age was jumping up and down in the pool whilst I was holding his hand,then he slipped and fell on his bottom and the to went between his bottom at cut him near his anus. My son has to go to jhon radcliffe hospital tomorrow to have stitches. I'm upset and I want to make a complain about bath these toys but don't know how to go about it. To be honest I'm so angry I just want to avoid confronting anyone as im so angry!!!
I am currently researching about safety regarding soft toys for children I have an idea for a design. But need to source material and stuffing which would comply with UK safety standards. Any information I can get hold of will be really helpful.
Researching
- 29-Jan-20 @ 8:24 AM
I currently thinking of making up play tents for young children to sell at craft events near to xmas. This could be outdoor or indoor use.Some of the fabric will be British made sheeting and some will be surplus military cloth. Some foam will also be involved for seating. What sort of precautions and legal regulations would I need to be aware of to ensure the individual components are of a reasonable standard, eg choking risk, fire risk etc I would never knowingly wish to put anyone at risk, especially a child. Safety concerns me and I really want to be certain before i proceed in good faith with this venture ..which will raise funds for charity and not profit for me !
SewLow
- 7-Jul-17 @ 7:20 AM
need to know regulations to sell soft toys at craft fairs etc.Thank you
dolly
- 12-May-17 @ 11:59 AM
I am doing some research.How many instances of a child being hurt by a toy does it take for a product to be recalled or withdrawn complety from sale.Is this up to the manufacturer or is there legislation that covers this?
Hi I bought my son a cot mobile to which he fell and severely hurt himself on. My concern is that it shouldn't be placed next to a hard surface, but there main concern is that I was only supposed to use it until he was 5 months incase if choking hazard. I would appreciate some advice please Many thanks
Emma
- 11-Feb-17 @ 7:00 PM
How can i get my knitted toys certainly approved nd use labels to say so
vonnievon
- 8-Dec-15 @ 10:28 PM
I make laminated paper dolls. The lamination that i purchase is scotch and so is a American company. I laminated the dolls myself. The dolls are colored with markers and photocopied. I also use felt, velcro and cotton fabric for pockets for the dolls. I wash the fabric upon purchasing it from fabric stores. Are there any concerns with this product. Thanks so much, Lesli Mitchell
Lee Lee
- 17-Sep-15 @ 9:03 PM
I am putting together knit kits. The kits would supply all materials necessary to make one finished toy, including the stuffing. I would very much like to use wool stuffing but I am concerned that as this product is natural it may not meet hygiene, fire standards. Could you give any advice?
Whippety
- 13-Jul-15 @ 8:41 PM
I have bought a childs 4x4 barbie car from a car boot ! Tha person l bought it from warned me the car was from Australia and the charger was a two pin connection, but could still be charged with a plug similar to what we use abroad, l questioned this and said would the voltage here not damage the battery because the voltage in the uk is a lot higher to the voltage abroad and he said no ! I came home, my granddaughter was so excited ! I plugged the car in to charge and ot has been on now for 24 hours and the charger is not working ?? ! Please help my granddaughter is so upset and so are we ! What can l do ? What are my right ?
Ange
- 8-Aug-14 @ 11:13 PM
Help please. I bought my grandchildren a mushy monster pop up tent at XmasWe have had it erected for a month in the play room The plastic rods which hold the pop up tent in shape have all split into many long sharp splinters on all four rods. As the cover was on I would never had known but my grandson who is 4 ended up cutting his fingers on it while playing. Obviously its been taken away I have no idea what to do as this is a highly dangerous product. Please adviseI could send photos of the rods. Kind regards.
Rossi
- 6-Apr-13 @ 6:30 PM
I am beginning to generate toy concepts for children between the ages of 5 - 10 year olds. I'm concerned about the size of product pieces? Is there a minimum x y z dimension size guideline or law for what size the pieces should be? The pieces will be semi rigid plastic with no sharp edges. I am naturally designing pieces to be too large for even an adult to be able to swollen however it would be useful to know any correct guidelines for dimensions of pieces? Kind regards, Shaun
Shaun
- 22-Oct-12 @ 1:55 PM
I would like to make soft toys and sell them at a local craft market, What regulations do I need to follow?
Spraggles
- 6-Jul-12 @ 8:07 PM