Toy Safety Standards in the UK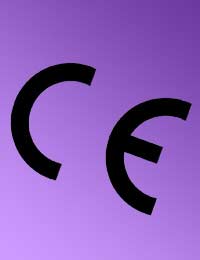 All toys supplied in the UK must meet a list of essential safety requirements which are set out in the Toy (Safety) Regulations 2011 (previously the Toy Safety Regulations 1995 - updated in 2010 - and now revoked) and to prove that these requirements are met, all toys should also carry a CE Marking.
What is the Purpose of a CE Mark?
The purpose of a CE marking is not actually to certify to you that a toy is safe to buy, it's predominantly there for the authorities who regulate toy safety in the UK, and it's designed to show them that the toy is intended to be sold within the European Community and that it conforms to a list of essential safety requirements.
Having said that, if there is no CE Mark then you are better off not buying the toy, because you won't know whether the toy has been made according to EU toy safety regulations without it.
British Toy Safety Standards – and EN71
There are seven British Standards which apply to toy safety standards, in addition to a separate standard which covers the electrical safety of toys.
Toy regulations in the UK are governed by a Europe-wide toy safety standard EN71 which governs the safety all toys sold in the UK and within the European Union. These toy safety standards have been in place since 1990, and were updated in 1995.
EN71 covers the safety standards for all toys for children up to the age of 14 - products that are not intended as toys but look like toys (e.g those made for decorative purposes) are still included under the directive. It also divides toy suitability into age ranges and warnings for toys that are unsuitable for children under three. The legislation is in six parts and covers aspects of safety that include flammability, toxicity and safety marking.
If any toy is found to be unsafe according to the regulations, then the producer can be found guilty of a criminal offence. The producer can claim that in principle all reasonable steps were taken to ensure the toy's safety to avoid prosecution, fines or even imprisonment, but the toy gets no such reprieve and will be withdrawn from sale across the EU straight away. All member states are automatically notified that there is an unsafe toy, and the toy is recalled.
What Types of Toy are Excluded from Toy Safety Legislation?
Some types of novelty can be excluded from UK toy laws – and these are:
fashion jewellery for children
Christmas decorations
sports equipment.
Although these exclusions can make the toy safety situation look more complicated, it doesn't make a great deal of difference because even though they are not classified as toys, they must still comply with all the other UK consumer safety legislation, namely the Consumer Protection Act 1987.There is also an EU wide General Product Safety Directive which provides safety standards for physical and mechanical properties.
flammability
chemical properties
electrical properties
hygiene
radioactivity.
What Should I do if I think a Toy is Unsafe?
If you have bought a toy for your child which has caused an injury, or if you have reason to believe that it might even be in breach of the toy safety regulations it's a very serious matter. You should contact your local Trading Standards office straight away so that they can take the toy and carry out tests, and if necessary arrange for the toy to be recalled.
You might also like...
Hey,I am hoping to sell some wooden stands to go along side some artwork im selling for children 3+ they are meant to be played with as such but would still be in a childs room.Adding varnish gives it a nicer finish but is this a bad idea, do i need to get it all tested or are there particular chemicals i need to check are not in the varnish. Thanks
els
- 11-May-23 @ 6:41 PM
Hi i have currently made up some educational busy books which are made up of laminated paper sheets with velcro laminated attachements. Etsy is flooded with these and just wonderd do these need the UKCA marking. They are intended to be used with adult supervision. Plus on etsy i have seen many small business's selling white board pens along with their busy books arent these toxic for small children, pen lid (choke hazard). Kind reguards.
chanika
- 23-Mar-23 @ 10:40 AM
Hi, I am thinking of starting a business selling sensory kits for over 3's. They would contain coloured rice, chickpea, lentils etc. and different toys brought from amazon amd other toy companies to set up a small world play. Do i need to get tested every single item or does it go per sensory kit? Where do I start? You see it all over Etsy and other pages but wonder what requirements it needs before can start selling? Thanks
Siposandee
- 19-Sep-22 @ 11:05 AM
Hi, I'm thinking of making soft toy octopuses out of fabric offcuts. I have bought approved toy stuffing but need to know how I go about getting these quality assured so that I can legally sell them as baby/toddler toys.
Countess
- 11-Jun-22 @ 4:59 PM
Hi I am making children's dolls made out of pvc. I have 8 in total, so they all need to be safety tested even though they are made out of the same material ?
Lauren
- 9-Apr-22 @ 12:25 PM
Hi I am self publishing a board book series and would like to know if a board book needs to be tested and have the UKCA mark stated on it. I have seen some board books with the old CE mark but some without. The ones without seem to have added a statement to say that the manufacturing processes conform to the environmental regulations of the country of origin. I am considering using a company in China to print the books who do advertise they have the CE certificates. Any guidance would be appreciated. Thanks
Rhyming M
- 15-Jun-21 @ 12:50 PM
Hello, I'm making kids toys from linen and want to know if I can sell these or do I need the CE? Would really appreciate some help!
Hi, I am looking to trade kit to build it your self, it is like STEM TOYS, it will be for kids over 8, and I need to know exactly what part of the BS EN 71 I need to check and what test should I do to the toys in order to the safety regulation. Thanks
I'm looking to make 'worry stones' from Fimo for children, intended from age 7 upwards. No varnishing needed. Do I still need a CE mark please?Or can I buy CE certified plain peg dolls and sell them on in a gift set for children to paint themselves without a CE mark?
Susan
- 6-Apr-21 @ 9:31 PM
Hi I am looking to make mad kitchens for children for play in the garden. Please give me advice on everything would I need a CE stamp. Many thanks Chris
Chris
- 4-Apr-21 @ 10:27 AM
Hi, I am looking to import sensory, fidget toys from China. What do I have to do and make sure in order to fulfill all requirements before selling to consumers?
Dimitris
- 30-Mar-21 @ 2:10 PM
Hiya. I'm making sensory boxes for parents to use as a sensory aid for their baby. They aren't for the use of the baby but for the use of the adult to engage the baby & support their learning & development. Where do I stand with this?
Els
- 16-Mar-21 @ 1:37 PM
Hello, I am looking to start a baby toys business and would like to include knitted animal rattles/teethers with wooden rings. What do I need to do to ensure I am meeting the right UK standards? Do I need to send the products somewhere for testing? Any help would really be appreciated.
Nady
- 14-Mar-21 @ 10:42 PM
I'm looking to set up a wooden toy buisness.. I'd like to know how do I go about safety checking my products so they can be purchased by customer knowing they meet standards? Also do you have a list if products that you deem fit for purpose, specifically non toxic gloss to finish toys in Thanks
Arg
- 10-Mar-21 @ 12:39 PM
Looking into personalising toys for child and babies, all the toys have CE mark but how do i then check with my added personalisation?
Lou
- 26-Feb-21 @ 6:16 PM
Hi, I'm thinking about setting up a business selling teepees for indoor/outdoor use. I'm hoping to make everything myself, how do I go about ensuring I meet all the legal requirements? Many thanks
Lhseller
- 23-Feb-21 @ 7:30 PM
Looking into personalising toys for child and babies, all the toys have CE mark but how do i then check with my added personalisation?
Kazza
- 23-Feb-21 @ 5:30 PM
Hello I am looking to sell some wooden children's toys and was wondering how i went about ensuring they are safe, any help welcomed.
leanneoneill
- 11-Feb-21 @ 12:58 PM
Hi, I'm looking to start up a tepee hire business, I am planning on making the tents with my brother who is a qualified carpenter. How do I UKCA Mark my tents, make them in line with the law and safe for children to use. Thank you I look forward to your response Jordz
Jordz
- 24-Jan-21 @ 10:47 PM
Iv bought some ball pit balls from Amazon only to find they've sent me some by a different company than what I paid for. The company is called Santik on the label but there's no CE mark and the company has gone into administration according to Google. I'm now not sure if these are safe as they are made of pvc which Iv read is often fall of harmful things. Any ideas please
Hi, I am looking at starting a baby gift box business and would like to include knitted animal rattles/teethers with wooden rings. What do I need to do to ensure I am meeting the right UK standards? Do I need to send the products somewhere for testing? Any help would really be appreciated.
Hannah
- 2-Jan-21 @ 10:41 AM
I have received a maileg toy kitchen which have metal sharp components holding Perspex in place as an oven door these are very sharp. Having contacted company they told me none as been recalled however Facebook pages say different. They could cause a laceration and doors feel off when my 4 year old opened them ? What can we do to get the company to accept thier liability all I got was email claiming they have been tested deemed safe by toy regulators obviously they haven't checked these new ones
Tracez
- 1-Dec-20 @ 12:11 AM
Can someone help im trying to find toy manufacturers for peppa pig toys,avengers and frozen and all licensed toys but can't find them as I'm opening a toy shop online would like some help and recommendations.
Shaf
- 23-Nov-20 @ 8:00 PM
I was looking at making wooden toys with various parts for children and wondered what safety standards I would need to meet before selling them?
Gem
- 16-Nov-20 @ 12:16 PM
Good morning. I have started just started a baby gift shop and i want to know where i can send of my teething toys n pramtoys and sensory toys to be tested.. I am a bit lost.I made most of my sons own teething rings. And people have asked me to make it for them but not sure if that allowed.
Maggi
- 10-Nov-20 @ 10:19 AM
Hi I make fabric dolls. Wool for hair, and I paint the faces on with fabric paint. What is the next steps I need to take if I want to sell them. Thank you.
Maggie
- 9-Nov-20 @ 9:26 PM
What is the minimum size of safety eyes that can be used on a soft toy that meet EN71 Standard? Also, is there a maximum length of ribbon that you can use on a soft toy? Just want to make sure that I'm meeting the right standards as I have made some knitted soft toys to gift to people.
Hazel
- 3-Nov-20 @ 4:25 PM
I am looking to manufacture Mud Kitchens in the UK and wanted to check on the standards which apply. Do they need to be tested before sale ? or can it be done by self certification ?
Mal
- 28-Oct-20 @ 3:44 PM
Hi, I would like to sell basic wooden marionettes that I have made myself, where would I have to send them to be tested please? What costs are involved? Regards, Thomas
Thomas
- 27-Oct-20 @ 5:45 PM
I'd like to make some stones to sell for children's mindfulness can you recommend where I can find which varnish's are CE certified . Thank you
Lindseylashes
- 19-Oct-20 @ 7:26 PM