Toys: What Are My Consumer Rights?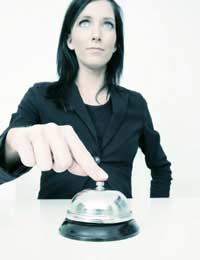 When you buy any goods, including toys, UK legislation gives you consumer rights. The main things that you should expect are that the goods you've bought are safe, that they are of a satisfactory quality, and that they are correctly described so that you don't get misled into buying something unsuitable.
Types of Consumer Legislation and Your Consumer Rights
There are two main ways in which consumer law works when it comes to toys and games. The first element of the law is enforced by local authorities, usually through the local trading standards office. If a manufacturer or retailer is in breach of certain laws such as:
The Toy Safety Regulations 1995
The Consumer Protection Act 1987
The Trade Descriptions Act 1968
Then they have broken the law and can potentially be prosecuted.
The other type of legislation, which applies to toys (and all goods that you buy), is the Sale of Goods Act 1979, which has been added to by the Sale and Supply of Goods Act 1994, and The Sale and Supply of Goods to Consumers Regulations 2002. This piece of consumer law means that anything you buy has to be:
As it has been described
Of satisfactory quality
Toy Consumer Advice
If you buy a toy that is described as washable, it should not fall to pieces in the machine, and when you buy a jigsaw all the pieces should be there. If the supplier either deliberately or recklessly makes a statement about a toy that turns out to be untrue, it can also be a criminal offence. This means that they can be prosecuted, although this won't get you a refund, unfortunately. You can speak to them about your rights and what you should do, as most trading standards offices have a consumer advice section.
What Does Satisfactory Quality Mean?
Satisfactory quality is defined as what a 'reasonable' person would find satisfactory. It doesn't necessarily mean perfect or everlasting, and if you buy a cheap doll from a pound shop, you can't expect it to be the same quality as an expensive item from Hamleys. But there are certain things that you should be able to rely on.
The appearance and finish should be satisfactory - bearing in mind the price you paid.
The toy should be free from minor defects unless these defects are pointed out to you when you buy the item, in a sale for example. If you buy a toy that's been reduced in price because it is slightly damaged, you can't then decide to return it for that reason.
Safety There is a legal requirement that any toy you buy must be safe. If it isn't you have a right to a refund if you choose but the supplier can also be prosecuted. Toy safety is taken very seriously by the authorities.
Durability The toy should last for a reasonable amount of time, bearing in mind its price, what it's used for and the normal amount of time you'd expect it to last. This only covers wear and tear though – so if your little angel destroys a new toy in a tantrum, you can't claim that it wasn't satisfactory quality!
Any toys or games that you buy must also be fit for their purpose. If you tell a retailer that you want a toy suitable for use outside on a camping trip, it shouldn't disintegrate if left outside in the rain!
Toy Consumer Advice when something is Faulty?
Legally, the ball is in your court to deal with any breaches of the Sale of Goods Act, and ultimately your rights can only be legally enforced by a court, as faulty goods are covered by contract law rather than criminal law. Your local trading standards office may be able to help and advise you, but ultimately won't be able to take the issue up for you.
The law changed recently to clarify consumer rights, and so generally speaking consumer advice is that you can reject any toy that you've bought and ask for one of three remedies:
A refund
A replacement
A repair
Don't let the shop fob you off if the arm falls off of your Action Man in the first week – if it's a genuine fault and it wasn't that your child pulled the arm off in a fit of pique, you have a right to ask for any one of the above remedies – as long as the defect is discovered within six months of you buying the toy.
In law, for the first six months, it's now automatically assumed that the fault was there when you bought the goods unless the trader can prove that it wasn't and that the damage was caused by you. Importantly, it's also up to the trader to prove the fault wasn't there, rather than for you to prove that it was.
You'll need proof of purchase, ideally a receipt, and to go armed with your knowledge of the law. Some traders might try and tell you it's down to the manufacturer to compensate you – it isn't. Stand your ground, and if a visit to the shop, then a strongly worded letter of complaint don't work for you, your only course of action to enforce your consumer rights is to go through the county court and issue a claim.
You might also like...
I brought a electric toy car for my son. I already had one for my daughter they both have the same spec but the onei brought my son is very slow. The company said return i have at my own costs. Now they have said they are deducting 30 % for used conditionand £30.00 for batteries not charged were do I stand on this please advise. It was used once nothing wrong with the battery. J believed there is a fault with so returned. Now they have the returned car and are trying to deduct everything.
Kim Ozbek
- 13-Jul-20 @ 3:25 PM
My son brought a flying aeeoplane in around 8bunks and with in 2hours it stoped working it was stoped all of the sudeen,and next morning iwent to shop to handover but they didnt rfuened me money or they changed the product so how culd i fight for it ..ikwn the amont is less but its not only me rigtht the other people might have faced the prbloms right so how can i deal with it
Shibin
- 18-Feb-20 @ 11:31 PM
I am really annoyed I went into a toy store to buy my daughter a dolly to notice, that all the good dollies such as baby born, and baby Annabelle are not availble in an ethnic style. I think it's really unacceptable, that all the good interactive dolls were caucasian, the message these toy companies are giving to children is not a good one nor is it fair and its disappointing for this to still be an issue in this day and age.
sherk
- 17-Jan-20 @ 6:24 PM
Hi I brought a candylock doll for my daughter and the hair is just falling not only is this not exceptable but it can also be a shocking hazard, if you could help with what I could do I would be greatful.
Mum of 6
- 29-Dec-19 @ 8:08 PM
I ordered off of buytoys.top.I ordered 3 lego sets,back in September.I have yet to receive them.I contacted them and was told they were delivered.What I received was a fake Gucci scarf I did not order.So I sent pictures of the scarf and package slip.That was 2 weeks ago.I have sent an e-mail every day since,they do not answer.I should of known the deal was too good to be true.I'm out the money and now have to go buy other gifts for my grandson.??
Grandma
- 19-Nov-19 @ 7:08 PM
I bought a puppy toy for my seven month old puppy. Within 20 minutes my puppy had managed to chew the teething ring on the toy, the toy cost £4.99 and I took it back to The Range thinking that this toy should have lasted more than 20 minutes. I tried to return it to store, (with the receipt!) thinking that I might have some sort of rights, but I was told that they have a no return policy on dogs toys, doesn't matter how long the dog had chewed it, the plastic teething ring is pretty thin and even tried to get help on Twitter and they still refused fault.
Didi
- 9-Sep-19 @ 3:50 PM
My son spent £25 (all his saved money) on a golden snitch from an independent toy shop. It broke within 24 hours. It is designed to swing around the body on a thin thread and look like it is flying. It came off the thread, hit a wall and the wing holder snapped. They toy shop said they can't give a refund as they will take a bit but will speak to the supplier for me. What can I expect?
Emma
- 30-May-19 @ 5:56 PM
My daughter bought a Peter Rabbit soft toy for her 3 year old stepson. After only cuddling it , she noticed one of the eyes had come loose. It just pulled out of the fur and had no metal fixing on the back She tested the other one and it was the same. This was a genuine product sold from a Beatrix potter shop in the lake District. Who should she complain to?
anneb48
- 3-Feb-19 @ 9:49 PM
Hello. My question so around dog toys. If a dog toys is brought from a store and your dog keeps on and on at it until the squeaky part is broken with in days of buyingredients the toyear do I have the right to return it weeks later without any proof of purchase?
Sammy14
- 13-Nov-16 @ 11:46 AM