Teenagers and Gadgets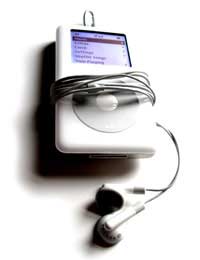 The best way to find out about the latest must-have gadgets for teens is to ask your teenagers themselves, as most of the time parents seem to be well behind in what's cool and what's essential teen gadgetry!
Girls Gadgets and Boys Gadgets – What's the Difference?
To be honest, these days most sought after gadgets are pretty unisex, although in terms of girls gadgets you're probably thinking more along the lines of beauty and health gizmos and girly things. Hair straighteners and accessories are available in 'starter versions' for younger teens and pre-teens, and things like nail kits, make up sets and all the paraphernalia you associate with girls growing up.
As for boys gadgets – well boys don't really have anything exclusively for them, as grooming tends to be a quick wash and a shave if they are old enough – most teenage boys aren't metrosexual yet! Some video games are marketed more at teenage boys than girls, but other than that it's all quite unisex.
Music on The Go – Audio Gadgets
If a teenager doesn't have an iPod or MP3 player in some form or another these days, it's very unusual. Even mobile phones have a built in MP3 player now, and so the traditional CD is out of the window. Most teens haven't any concept of cassette tapes or vinyl!MP3 players can be picked up reasonably cheaply, and will give your teen hours of distraction while they download music and create playlists. Set up an online account with a music website and they can download to their heart's content.
Some MP3 players also store and play music videos and other types of media – podcasts and even TV programmes. It's a good idea to set a limit on what your teen is able to download or they could get carried away...and you'll be the one paying for it!
The Mobile Phone Revolution – Mobile Phones
Probably the most popular teen gadget is a mobile phone – especially as mobiles do so much more than just calls and texts nowadays. Some have really sophisticated extras – high resolution cameras and Internet access. Calling plans for upmarket phones vary wildly, so how much these will cost probably depends on your ability to fund your offspring's chatting and texting habits. A pay as you go plan is great in theory but you might find constant nagging for a top up gets wearing. Some plans come with vast amounts of free minutes, so in the long run a tariff with unlimited text messages and Internet might be useful. Just keep an eye on the bills!
Video Games and Hand Held Gadgets
It seems that every year a new version of an existing games console is released, or a brand new console itself. Recently the Nintendo Wii has hit the market and been in high demand - as have the PlayStation 3, or the X-Box when they were released. These systems have highly sophisticated features and appeal to competitive teens who like to get together and beat each other at football, racing or whatever else. Some games have wider appeal – karaoke and dance based games are popular with girls, and the wii fit was a big success, appealing to kids and parents alike.
Some games for these types of games systems can even be played online against strangers all over the world.
Teens love to try new gadgets, play new games and communicate with each other. Peer pressure also makes it important to teenagers to fit in and have the latest technology – which can make dealing with demanding teens even harder!
You might also like...