Traditional or Handheld Games Consoles?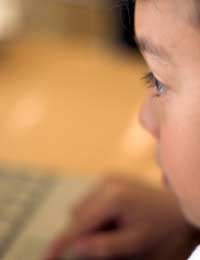 Games consoles have a wide appeal to children, and with new consoles – and new versions of existing ones – coming onto the market every year, it can be hard to choose the right one for your children – and for you!
What to Look For When Choosing a Games Console
It can be quite difficult to choose between the three big players in the games console market. Firstly you need to decide whether you prefer a console that will be used by everybody at once, or on a rota (good luck with that) or whether to avoid the inevitable arguments, it could actually be better to get smaller, individual hand held consoles.
If you are looking for family fun, hand held consoles are probably not the best idea.
The three major players in gaming consoles are Microsoft Xbox 360, Sony PlayStation 3 and Nintendo Wii.
Xbox 360
Typically, the Xbox 360 doesn't just come in one format; there are three to choose from. The main differences between them the accessories that you get with them, the size of the hard drive and the games that you can get with them. One word of warning with the Xbox console though a lot of the games you can buy for it are more for the young male market, and you won't find a huge selection of family friendly games to choose from.
Nintendo Wii
The Wii is a family friendly console which will appeal to children, and lends itself well to family interaction. Wii games are also often much easier to get the hang of than some of the more complicated Xbox 360 or PS3 games, which makes it ideal for younger children too.
The Wii also has the benefit of the Wii Fit games – which have proved very popular and are great fun. You do have to buy the balance board to use it, and the games are designed to help you improve fitness levels and balance. How fit you can actually get on a Wii fit board is debatable, but it's more energetic than sitting in front of a screen with a controller.
Most Wii games are more active and interactive than traditional games on a console; you move around more and can get into races. Although you will have to make sure that the kids don't accidentally let go and throw the controller through the window!If you feel so inclined, you can use a Wii to check the news, download more games and watch TV
PlayStation
The latest version of the PlayStation 3 is pretty advanced, and the console is quite expensive. It has an 80GB hard disk, a wireless controller and built-in wireless networking, and you can do all sorts of things with it as well as gaming – view digital photos through it and play music and films for example. It also plays Blu-ray discs and may even be upgraded to include Freeview soon. Games wise, it's less child-friendly than the Wii, although there are games available for kids too. It's more hi-tech and has a lot of useful functions but if it's just a games console you want, may be a little expensive.
What About the Hand Held Consoles?
There are only really two on the market at the moment, and which one you choose depends on the ages of your children, and the types of games you are looking for. It can be nice for children to have their own games machines, although it can encourage them to spend more time in their bedrooms rather than interacting with each other or friends. There are two handheld games devices on the market – the Nintendo DS and the Sony PSP.
The Sony PSP
Sony's PSP is the superior quality unit if it's graphics you want, and you can get movie quality images (and actually watch films if you want to, although the availability is quite limited). All of the games and movies you can play on the PSP are on discs called Universal Media Discs.
Nintendo DS Lite
The Nintendo DS Lite isn't as good for the quality of the graphics, and you can't play music or films on it like you can the PSP. But the games are easy to play, more child friendly and there are a lot of them!
You might also like...