Does it Matter Which Toy Store or Outlet I Buy From?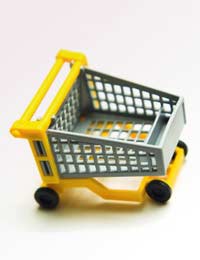 There are so many places that you can buy your child's toys from, and each of the different outlets or type of retailer will have it's own advantages and disadvantages. It all depends on what your priorities are and what sort of toy you are looking for.
Buying Toys from a Toy Store or Business
Legally, your consumer rights will be affected by where you decide to buy your toys. You have the full protection of consumer legislation if you choose to buy from anyone who sells toys as a normal part of their business.
This definition will cover high street toy stores, websites, regular market traders, and anyone who sells through outlets such as eBay as a business or trade seller. You form a contract under the Sale of Goods Act with any trader who you buy goods from, and so that means you are entitled to expect your toys to be as described; of a satisfactory quality and safe.
Buying from an established toy store or business also means that you have some comeback if things go wrong. You have exactly the same rights if you buy from a second hand or antique store...although you will have to take into account what you can reasonably expect from second hand toys.
Buying Toys From an Individual
Your rights when you buy your toys from an individual are less defined. An individual could be someone having a car boot sale clear out; the old lady down the road who makes dolls for church fetes; someone selling on an Internet auction site or someone selling a selection of used toys through the small ads.
You are still entitled to expect that the toys you buy are as described by the person who sells them to you, but when it comes to safety, they may not have the appropriate CE Markings and there's nothing you can do about that. You don't have any comeback if the toy is faulty, or not of satisfactory quality either. It can be worth buying antique toys or collectibles from personal sellers, but if you're looking for everyday toys, it's probably best to stick with a toy store or retailer you know and trust.
Buying Toys on The Internet
You have exactly the same consumer rights if you choose to buy your toys from a toy store online as you would if you bought them from a high street shop, as long as the retailer is exactly that – a retailer and not an individual selling and making toys as a hobby.
The only downside about buying toys online is the same as if you buy anything else – you don't get to see it before you buy it. So, you can't check for loose parts, choking hazards, sharp edges or anything else that might make the toy unsuitable for your child. Having said that, though, you do have just as much right to return the toy if it's faulty.
If you buy a toy online and it's just not suitable, you are really at the mercy of the online retailer because they don't have to give you any money back. If you've made the decision that the toy is perfect for your baby, but then realise it may be a little too advanced after all, the retailer can refuse to offer you anything.
If the toy isn't safe, or if it's not as the website described it – or simply poor quality – you still have the rights under the Sale of Goods Act to return it and ask for compensation (which is usually a refund, a repair or a replacement toy).
Really, it's up to you where you buy your toys from – but just be aware that you don't always have as much protection from the law if you buy something from a private seller...buyer beware!
You might also like...