A Guide to Buying Hand Made Toys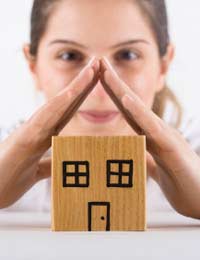 With all the adverse reports about mass produced and imported toys, it's no surprise that handmade toys are making a comeback!
Old fashioned and traditional toys are becoming more and more popular with children and also their parents and grandparents, and niche manufacturers can offer organic, ethical and green toys at the same time.
Handmade collectible toys that appeal to parents just as much as their offspring are in high demand, dolls houses and furniture, teddy bears and board games being firm favourites.
Why Buy Handmade Toys?
There have been a number of stories in the press recently concerning toy safety and working conditions in the factories that make big brand toys. People are becoming more aware of safety issues like toxic chemicals in paints, and on a global level, climate change and the green movement is making more parents think about buying responsible, eco-friendly toys.
Not only that, but a handmade soft toy is a one-off, as is a delightful wooden toy that your child can treasure. It's not the same as everyone else's, and the fact that the toys are all crafted with individual care and attention can somehow make them more special and meaningful.
Handmade Toys and the Law
The law says that all toys have to conform to certain safety standards, and the same laws that apply to mass produced toys also apply to the one-off handmade toys that are made to order.
The legal definition of a toy is "any product or material designed or clearly intended for use in play by a child of less than 14 years of age".
What to Look For When You Buy Handmade Toys – a Toy Buyers Guide
First things first, pick the toy up in the toy shop if you can, and have a good look at it, to make sure that it doesn't have any nasty sharp edges or points, wood splinters ( for wooden toys) or easy to access sharp mechanisms.
Check wooden toys and soft toys especially to make sure that there aren't any small parts that are already loose or could get that way if they are pulled at or bitten off. These could be a choking hazard for young children.
Handmade toys with small parts and any toys which are not suitable for children under the age of three must carry an age suitability and hazard warning. Take note of this if you see it, no matter how cute the soft toy.
Inspect handmade toys to make sure that any hinges or moving and static parts can't trap little fingers.
Ask the toy shop or seller about paints used on the toys – they are breaking the law if they contain toxic chemicals in excess of permitted levels.
What Information Should I Look For?
When you buy a toy from a toy shop or anyone who carries on business as a seller, the toy should have the following information on it:
the name and address of the manufacturer or importer of the toy.
CE mark to confirm that the toy conforms to EU regulations and is safe.
On soft toys you might find this information on a label attached to the toy, and on small toys it could be in an accompanying leaflet or on a box or packaging.
If you choose to buy a handmade toy for your child, there should be no shortage of places you can find gorgeous, collectible and educational toys that won't cost the earth...in more ways than one!
You might also like...
Jammy - Your Question:
Hi, I want to start making a teddy bunny made out of soft blanket material and a Muslin attached. What do I need to look out for will be all fabric. Only thing attached is a muslin. All hand made and stitched by me. Thanks
---
Our Response:
Take a look at our article on
Toy Safety Standards in the UK
which we hope will help.There are also some useful links in the comments below the article.
ToysAdvice
- 19-Aug-15 @ 9:50 AM
Hi, I want to start making a teddy bunny made out of soft blanket material and a Muslin attached. What do I need to look out for will be all fabric. Only thing attached is a muslin. All hand made and stitched by me. Thanks
Jammy
- 18-Aug-15 @ 8:43 AM