The Best Educational Toys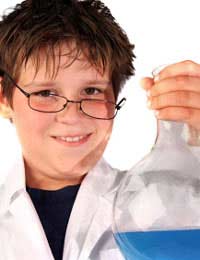 There is a huge selection of educational toys to choose from in every toy shop and web store, and it can be hard to decide what sort of toy will suit your child - whether it's right for their age, ability or just whether they are likely to enjoy playing with it or leave it languishing in a drawer under their bed!
It doesn't matter what stage your child is at, developmentally, there will be educational toys that fit the bill perfectly.
Why Should I Buy My Child Educational Toys?
Educational toys don't have to be dull, and learning doesn't have to stop at the school gates. There are educational toys available in toy shops everywhere which you can use to that will inspire your child, and at the same time help them learn new skills – including language, culture, motor skills, writing and spelling, reading, and numbers. These toys are designed to be fun and to make your child want to play with them.
Toy Advice – How Can I Tell which Type of Educational Toy Will Benefit My Child?
Some educational children's toys are universally popular and have been around for many years – for example most of us have owned construction kits such as Lego and remember hours of fun playing with those.
With other educational toys, some children's toys will be more appropriate than others. For example, if you want to help your son or daughter improve their hand eye coordination, you could try giving them educational toys such as magnetic puzzles to do, or anything that involves having to piece something together, like Meccano or Lego.
If it's reading and writing you want to improve on – there is a myriad of electronic speak and spell type educational toys, puzzle books, even wooden jigsaws for younger children. Scrabble and other word-related board games can really involve a child and also foster competitive natures!
What About Scientific Toy Advice?
Remember the old fashioned chemistry kits? Well, things have moved on somewhat for these educational toys, but many older children are fascinated by anything to do with science, so it's worth cultivating that interest.
Kids love to experiment so treating them to a science kit is a great way to get them interested in science. You can get them with all sorts of gory and interesting extras nowadays - they can make an eyeball and look inside to see what it looks like, or maybe get a worm kit where they can build their very own worm hotel and play with them – all kids like playing with creepy crawlies, don't they?
You can buy children's toys and games that are 'gross out' style toys which teach children about the human body - chemistry, biology and more in an entertaining – if somewhat disgusting – way. Or if that's a bit too graphic, why not find them a toy that teaches them all about the solar system?
The best educational toys at the end of the day are the ones that will fascinate your child and make them think – so use some imagination when it comes to choosing your children's toys and get looking around the toy shops for fun games that will keep inquisitive minds occupied!
You might also like...
Heyy, I am an A-level student who is doing dt and for my year 13 coursework I have to chose a brief. I have chosen the brief where I have to design and make an educational toys which will improve a childs physical, mental or emotional milestones. I was wondering if you could give me any advice on ways to make a toy safer or any idea's that you can recommend. Thank you in advance, Emily :)
Emily-Bowen
- 15-Jun-17 @ 11:01 AM