Toy Ideas for Clever Children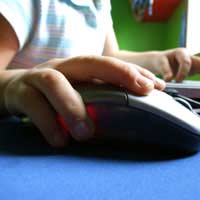 As your child gets older, the kind of toys he or she will want to play with tend to change, and become more challenging.
It can sometimes be difficult to balance the need for a child to have fun free play with the needs of their education and social development.
What Sort of Children's Toys Do Clever Children Enjoy?
Clever children need to be stimulated, and to have a good balance of activities to choose from while they are at home and at play.
Friends will start to influence them in their choice of toys and activities – "I want what she's got" and pester power start to gain momentum.
Clever children like to play with educational toys, anything that lets them make things or find out how something works, and enjoy seeing the results of their efforts. The ideal children's toys generally involve an element of learning but will also be fun.
What are Interactive Toys?
Interactive toys are usually electronic educational toys which allow a child to interact with the toy, or sometimes with other children via the Internet or a games console. Computers and games consoles are always popular with clever kids, and they aren't a bad thing, either, as there are so many educational games that can be used on a PC or stand alone console which are perfect for learning.
Some games consoles have introduced brain training, Sudoku games and puzzles, so there's plenty of good, clean, educational fun to choose from!
Age Ratings For Video Games
The age rating system for video games has been developed by the Interactive Software Federation of Europe (ISFE)and is supported by the European Commission. You should find a game rating on the front and back cover of all interactive games, which will enable you to decide if a game is suitable for your child.
PEGI Ratings
The PEGI age-rating system is designed to ensure that minors are not exposed to games that are unsuitable for their age group. It separates games into different types, so that you're made aware of the content before you purchase the interactive toy or game for your child. The different ratings cover:
Violence/li>
Bad language
Games that are frightening to younger children
Nudity and sexual behaviour or references
Use or reference to drugs
Material which may include discrimination
Creative Children's Toys
You can stimulate a clever child's imagination by giving them creative and educational toys to play with – toys such as art equipment, musical toys and instruments, and kits that they can make things with.
Stimulating Inquisitive Minds – Choosing the Right Educational Toys
Small brains can be kept occupied for hours on end with the right types of toy. There are so many different puzzles and board games for kids to try – including games like Sudoku which can now be bought in book format, on a hand held console, or even as a board game. The options for children's toys are endless and there's bound to be something available that will grab your child's interest.
Children can find out all about numbers with Sudoku toys, number games and books, improve their language skills using board games, interactive toys and other computer games, and books.
You might also like...